Melanie Greene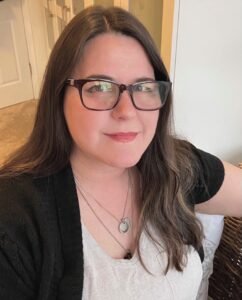 Melanie Greene has been an Investigator with Winnipeg Paranormal Group since March 2018.
Melanie has been interested in the paranormal all her life, but that interest turned to passion when her brother died tragically in a car crash in 2000. Soon after his passing, Melanie and her family started having unexplainable experiences, such as seeing a framed picture of her brother slamming face down before their eyes, finding a message on their computer, lightening striking their car, and witnessing a full-bodied apparition of her brother, to name a few.
Melanie has a background in communications, and is currently writing a book documenting her family's experiences.